I will be adding more to this page over time.
So many pictures!
Over time I have taken odd shots here and there that I really like. I have added them to this page as I find them and bring them out. One of them is the butterfly picture at the left. I got that way back around 1989 on Blood Mountain in North Georgia. Those are wild flame azalias.
As usual, click on the photo for a larger version.


This is me on top of Chimney Tops.
Gatlinburg is behind me in the clouds.
| | |
| --- | --- |
| | The Golden Gate Bridge. Wow, what a day. I was there at the right time. |
| | |
| --- | --- |
| | North of the Golden Gate and over at the ocean is Rodeo Beach. |
| | |
| --- | --- |
| | My brother works for a cell phone company. He goes to towers. Sometimes they are on top of big buildings. I went up with him one day and brought my camera. I got these great shots of the I-285 and I-75 interchange in Cobb County on the NW side of Atlanta. |
| | |
| --- | --- |
| | Here are five photographs stitched together in Photoshop. Interesting! |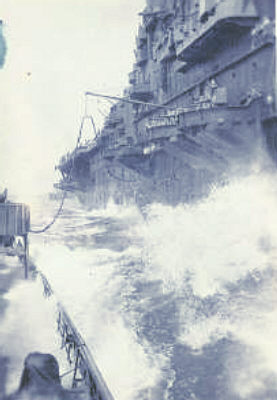 A picture my dad took during WWII.
Please do not use any image on this page without my permission.