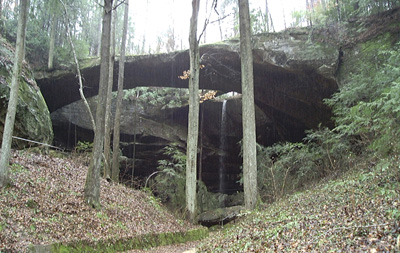 The Natural Bridge in Alabama
The Natural Bridge in AL is just NW of Birmingham. It is a pretty cool area and I was impressed by the great job the local caretakers have have done in preserving the area.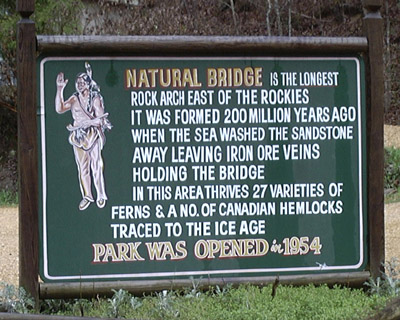 These photos were taken on a rainy day. The bridge is about 125 feet long and about 10 feet wide. There is a waterfall that cuts through the inside of the cavern.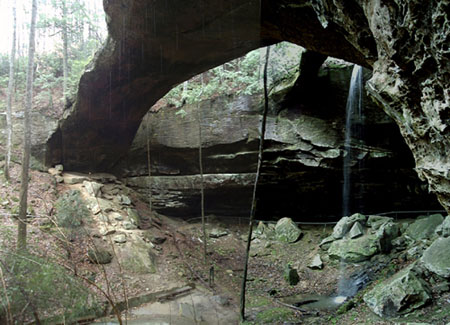 There is actually a second smaller bridge next to the waterfall that falls inside the cave area. You can see the rain at the top of the photo below left. Once you get into the cave area, you can get out of the rain and actually enjoy the area in dry comfort. Walking up, there is a natural image of a face in the rocks that seems to watch over the area.
| | |
| --- | --- |
| | My sincere thanks to the great people that maintain such a wonderful place. |