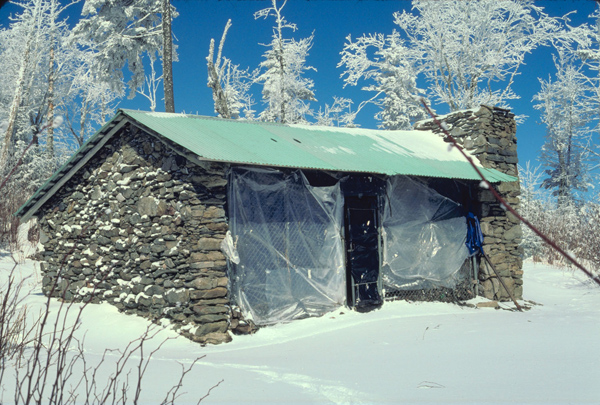 I have taken many pictures over the years. I enjoy taking photos and will feature many of my favorite photos on this site. The photo above is the Mount Kephart Shelter, or Ice Water Springs Shelter, located in the Great Smoky Mountain National Park. The footprints in the foreground are mine. I hiked up to this area just as the road to Newfound Gap had been opened and I was the first person to the top.
All of these photos are copyright 2005 mtn-man (Greg).
Reproduction of any of my photos without permission is forbidden.
Usually all you need to do is ask.