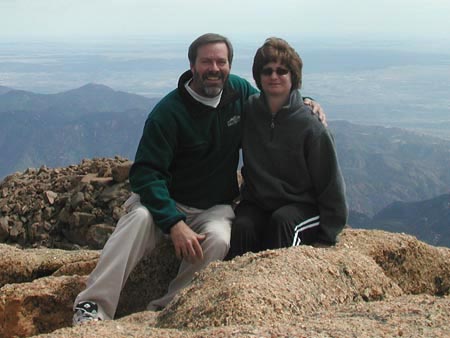 In late July of 2003 we went to Colorado. Here are some of the pictures we took while we were there. It was a great trip. The photo above is at the top of Pikes Peak with Denver *way* behind us to the North.
It was 45 degrees at the peak and about 90 degrees below us.
This is part 1 of 3, the photos of us!
Click on any photo to see the larger image.

Photos above are near Pikes Peak



The "Devil's Playground" Area.




Balanced Rock, Colorado Springs




In the Garden of the Gods Park



Being funny!
More Garden of the Gods Rocks



Climbing on the rocks with the kids
at the C.A.C.H.E. meeting



Chatting with the Ranger

The C.A.C.H.E. Group Photo!