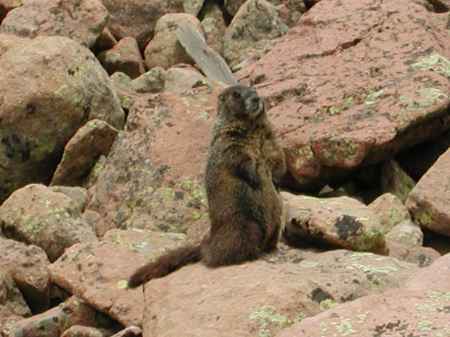 In late July of 2003 we went to Colorado. This is group 3 of the pictures we took while we were there. It was a great trip. Above is a marmot we saw just below the summit of Pikes Peak at 13,750 feet.
This is part 3 of 3 -- the photos of the animals we saw!
Click on any photo to see the larger image.
| | |
| --- | --- |
| At first he was in the road! | "Look right at the camera". |
| Just around the corner... | we found a herd of Bighorn Sheep. |
| One stands up and stretches. | The herd was at 13,600 feet. |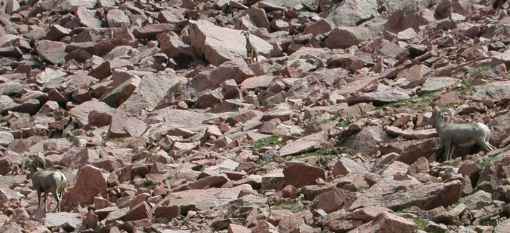 Two of them were walking back to the main group. You can see a small one at the top of the photo looking at the camera.


| | |
| --- | --- |
| A good rock for scratching!!! | Now to get the OTHER side!!! |
| At 12,340 feet we came across these high altitude chipmunks. | They were quick, but not too quick for Tina to get a few photos. |
| | |
These chipmunks live above the treeline, which is at around 12,000'.

Please do not use any image on this page without my permission.